Bob's Scuba Shop has been serving Hamilton and the surrounding area for over 65 years with the best quality products, training, and service for any kind of adventure you plan to take underwater!
---
Join us for the next
PADI Open Water Scuba Course!
August 9-10, 2022
August 21-22, 2022
September 6-7, 2022
October 8-9, 2022
CLICK HERE to purchase your Padi Open Water eLearning Certification Course!
Then call us at the shop to book your space for the 2 night in-pool training portion & your weekend of Open Water Dives at 905-549-1043.
About Bob's Scuba
Bob's Scuba Shop was started by Bob Peters back in 1956 and quickly became known as the place in Hamilton, Ontario for all things Scuba. We've since completely renovated and updated the store, expanded our range of PADI certified training programs, and have even more products for you to explore and discover.
New To Scuba?
Our friendly and knowledgeable staff are happy to answer any questions you may have. We are Scuba experts that offer PADI certified training programs, excellent service, and the best selection of products to make sure you are equipped with everything you need. Bob's Scuba Shop is your one stop shop for all of your underwater needs.
Advanced Scuba Pros
If you're an advanced scuba pro looking for the latest technology, new equipment, or a community of Scuba enthusiasts to go on underwater excursions with then Bob's Scuba Shop is the place to be.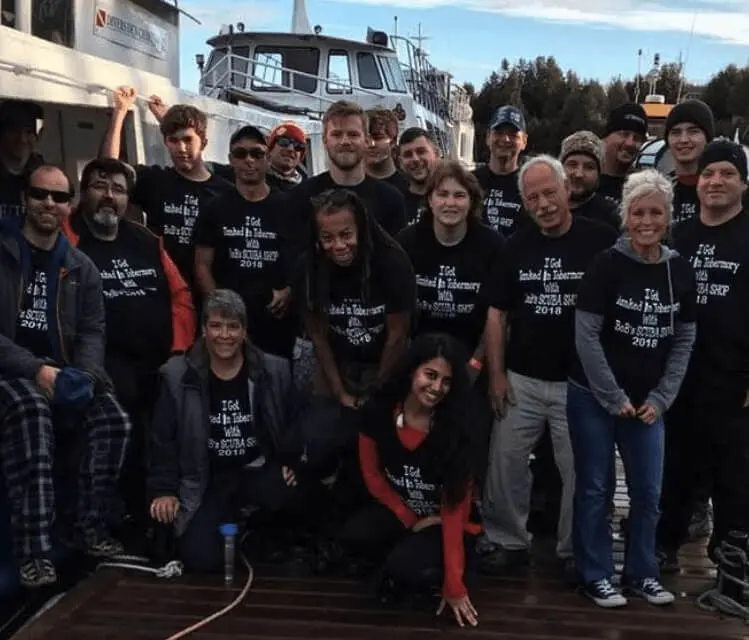 Our Services
With 50 years of experience, Bob's Scuba Shop is your largest fully stocked service shop. We also have a full repair and filling station to service your equipment and tanks.
Learn More

›
We do tank refills on-site for affordable rates. Come and get your refill at Bob's Scuba Shop!
Our service tech, Dennis, will take care of all aspects of your equipment, including hydro testing and visual tank inspections.
Get your suit repaired to be as good as new! We also offer prescription masks.